Welcome to RCCG Light House
Welcome!
It's a great privilege to have you visiting and hoped to see you becoming a member of this wonderful family.
LIGHT HOUSE (LHB) is a place of worship to find people passionate about God's kingdom. We are committed to life-transforming prayers, soul-lifting worship, and the in-depth teaching of the word of God. At Light House, our goal is to preach the gospel of Jesus Christ, win souls, and raise disciples for God's kingdom. Our primary mission is to make heaven.
LHB is a community of Christians from various backgrounds, tribes, professions, and cultures striving to be Christ-like. We are a family passionate about impacting our community via our social programs and spiritual activities.
Join this great family as we together make the difference the world is looking for.
"For the earnest expectation of the creature waiteth for the manifestation of the sons of God" (Romans 8:19).
We hope you will find our website resourceful.
Shalom!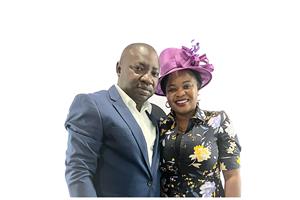 Ayodeji & Bimbola Akande
(Pastor-in-charge)
Kenmore, Queensland Australia
Our Vision & Mission
As received by the General Overseer (G.O.), Pastor E. A. Adeboye, and communicated to the Headquarters leaders, our vision and mission statement shall remain intact, with a qualifying addendum in view of the peculiarity of the demography in the Oceania Region. They are as follows:
To make heaven.
To take as many people with us.
To have a member of RCCG in every family of all nations.
To accomplish No. 1 above, holiness will be our lifestyle.
To accomplish No. 2 and 3 above, we will plant churches within five minutes walking distance in every city and town of developing countries and within five minutes driving distance in every city and town of developed countries.
We will pursue these objectives until every Nation in the world is reached for the Lord Jesus Christ.
Programs
Sunday Service
Every Sunday: Worship Service
First Sunday: Thanksgiving Service
Last Sunday: Prophetic Prayer Service
Time: 9:30am
Venue: Church Auditorium

Weekly Service
Bible Study & Prayer Meeting @ designated locations
(For inquiry, visit our
Contact page
for contact details)
Time: 6:30pm - 8:00pm
Prayer Night (Vigil)
Third Friday of the Month: Solution Night
Time: 10:00pm - 1:00am
Venue: Church Auditorium